DESCRIPTION
DESCRIPTION
Immune System Booster
The high concentration of Vitamin C, fiber and acids present in Apple Cider Vinegar are known to boost immunity.
Natural Weight Loss
Helps with weight management and acts as an appetite suppressant.
Check out the latest products from the brands you know and trust - from vitamins and supplements to protein and weight-management powders.
All Products
Free Delivery
Free Delivery over $160
Payment
Encrypted Secure Checkout
Support
24/7 Customer Service
Return
Easy Return Policy
MY BAG
Your shopping bag is empty.
MY WISHLIST
Your wishlist is empty.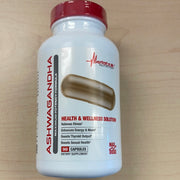 Metabolic Nutrition Apple Cider Vinegar with Mother, 2000mg, 90 Vegan Capsules, Healthy Weight Loss, Detox, Immune